by Alejandro Davila Fragoso Jun 28, 2016 8:00 am ThinkProgress.org
View the original article here.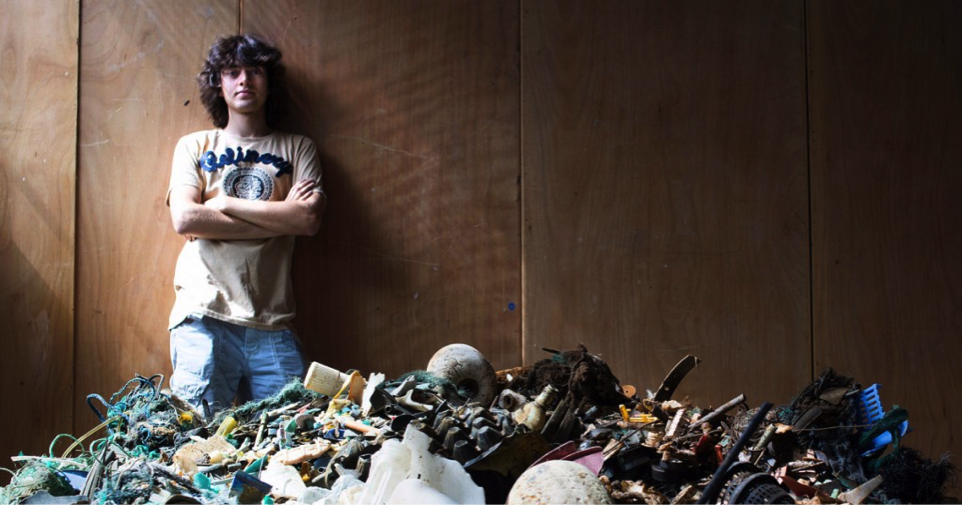 CREDIT: The Ocean Cleanup
Boyan Slat wants to start the largest ocean clean up ever with the help of nets and ocean currents. He began testing his prototype this month.
Boyan Slat was just 16 when he realized he wanted to rid the oceans of plastic. It all happened after he dove into the problem in the most literal way while snorkeling in Greece and finding more drifting plastic than fish swimming.
"I thought, that's a real problem. How can we come up with a solution for that?" Slat recalled during an interview with ThinkProgress.
Indeed, the problem is real and large. Around eight million metric tons of plastic waste enter the oceans every year, according to a 2015 study. In addition, recent research found so-called garbage patches in every major ocean. Plastic is so pervasive that it's been found in sea ice, and also inside 50 percent of all species of seabirds, 66 percent of all species of marine mammals, and all species of sea turtles.
Once back in his native Netherlands, Slat delved into the topic as people told him that cleaning up the ocean was impossible. Still, Slat, a young inventor who by then already held the world record for most high-pressure rockets simultaneously launched, persisted until he found what he was looking for.
"I saw this animation where they used computer models to show that plastic actually moves" through ocean currents, Slat, now 21, said. "And then I thought, why should you move through the ocean if the ocean can move through you."
Slat, chief executive officer of The Ocean Clean Up, has taken his eureka moment and turned it into a collection system based on floating barriers attached to the sea bed that use the ocean's energy to gather plastic waste. After obtaining over $2 million through crowdfunding and more from Dutch government financing, Slat unveiled the first prototype last week in the North Sea, just off the coast of Netherlands.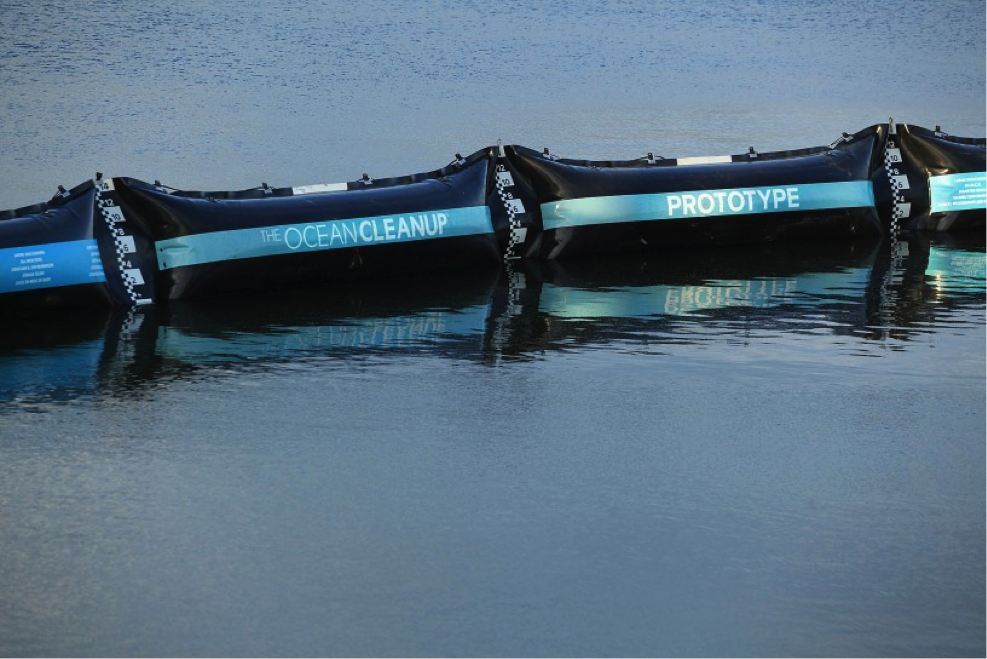 Less than a mile in length, this prototype is but 10 percent the size of the actual Slat wants to build to conduct what he describes as "the largest clean-up in history" on a large mass of marine debris floating in the Pacific Ocean called the Great Pacific Garbage Patch. The prototype will be in the North Sea for a year as the foundation tests if the system can withstand corrosion, storms, and more in the open sea.
"The question that we are trying to answer with this prototype is: can we build a floating barrier which is able to survive at sea for years," said Slat. In the next twelve months, sensors will track the prototype's every move and gather data to inform the development of the larger system. The North Sea's minor storms are actually worse than the most powerful storms in the Pacific Ocean, Slat said. "It's pretty safe to say that if it survives here it will survive anywhere, and certainly in the [area] of the Great Pacific Garbage Patch where we intend to deploy it."
The Ocean Cleanup's cleaning technology uses long floating barriers creating a v-shaped artificial coastline that catches ocean debris in its center. There, a solar-powered hydraulic pump and conveyor system scoop up waste that boats then collect and take to landfills or recycling centers. This suggests a massive logistical effort depending on how far from shore the system is placed, and the sorting of trash or other bycatch that would follow. Right now however, testing the floating barriers is crucial, so for the next year, they are focusing solely on the barrier. Therefore, plastic collection is unlikely. But "if that goes well we should be ready to deploy the first operational pilot system late next year, and that should put us on track to start the largest clean up in history by 2020," Slat said.
Slat's plan has received some criticism, however. One worry is that the barriers will cause too much by catch — where marine life gets accidentally caught and dies, normally in fishing nets — though the foundation's preliminary impact statement study found a low risk of that happening. "There shouldn't be any impact because the barrier is 1.5 meters deep (roughly 4 feet)," Slat said. "It's really small when compared to the Pacific Ocean, and the current flows underneath it." Still, he said this test is part of making sure the system is safe. "We are not only testing the technology," Slat said.
Chelsea M. Rochman, a marine ecologist at the University of Toronto who's studied the Great Pacific Garbage Patch, welcomed the clean up plan, though she favors preventing plastic from reaching the sea in the first place. "I personally think that preventing it before it goes into the ocean … is better than placing something that large in the middle of the ocean where it's very hard to monitor," she said. "Putting things like what he's doing at the mouth of a river may also be more effective."
One example of a comparable system placed in a river is Baltimore's inner harbor water wheel, also known as Mr. Trash Wheel. This device uses the Jones Falls River current to turn a water wheel which picks up debris into a dumpster barge. When the current is weak, a solar panel is in place to provide the necessary power. Since 2014, the cartoon-looking Mr. Trash Wheel has collected 420 tons of trash, including hundreds of thousands of plastic bottles, polystyrene containers, plastic bags, and millions of cigarette butts, according to the Waterfront Partnership of Baltimore.
But whether the plastic collection happens in rivers or oceans, Rochman said solving ubiquitous plastic pollution requires "people like Boyan, who are doing it on their own." At the same time, she said, more top-down solution like the federal ban on micro-beads approved in December or plastic bag bans need to happen. Furthermore, developed countries have to help emerging countries in creating better waste management, she said, since emerging nations are increasingly contributing to plastic pollution. In fact, more than half of all plastic reaching the oceans comes from China, Indonesia, the Phllipines, Thailand, and Vietnam, according to the Ocean Conservancy.
"I don't think there is one solution to plastic debris, I really don't," said Rochman. "I think it's like hundreds of little things and the more that we have that are out there and that are highlighted, I think the greater chance that we have."