11/5/14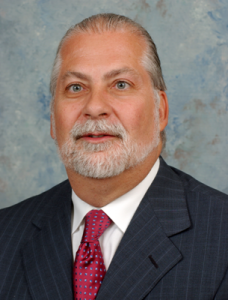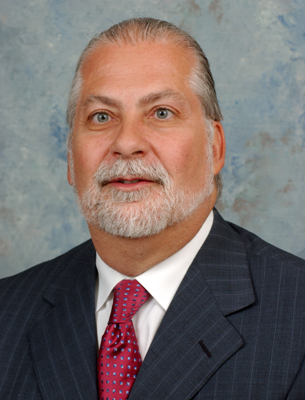 By Paul L. Jones, Founder,
Director, Financial Advisory Services for Emerald Skyline Corporation

This week, the United Nations' Intergovernmental Panel on Climate Change issued its latest report on the effects of climate change on the world if corrective action is not taken. The headline in the Miami Herald read "Scientists' warning is most alarming yet."
A review of articles on climate change reflects similar headlines and worse – like "Goodbye Miami" or "Florida developers facing environmental woes."
The alarm bell is ringing – and the headlines are starting to sound like Chicken Little crying "The sky is falling, the sky is falling!" in the children's books. I know it does to me – and I know that the scientists have done their homework which is the opposite of Chicken Little and all his furry friends – Hen Pen, Duck Luck, Goose Loose and Turkey Lurkey.
In fact, a group of industry experts and sustainability professionals met in London last summer to dialogue about a report being issued by DNV GL, a leading ship and offshore classification, a leading technical advisor to the global oil and gas energy and a leading expert for the energy value chain including renewables and energy efficiency. The report, entitled, A Safe and Sustainable Future: Enabling the Transition, provides an analysis of challenges to sustainability in the global economy, societal well-being and governmental and corporate governance.
In an article published in Maritime Executive (http://www.maritime-executive.com/article/Too-Much-Climate-Change-Doom-and-Gloom-2014-07-12), entitled "To Much Climate Change Doom and Gloom," participants expressed concern that the messaging around climate change is too much "doom and gloom" and not enough on the opportunities that are arising from addressing the effects of a warming world. Bjorn Haugland, executive vice president and chief sustainability officer at DNV GL was quoted:
"We believe there is a need to put the focus on the opportunities. For corporate leaders and politicians to speak a positive narrative is so important as it directs so much activity in society.
"We believe it is possible to create a thriving economy, it is possible to stay within the limits of the planet and it is possible to create a society for nine billion people to live well if we want to. It is human activity that has taken us into this situation and it is human activity that will take us out of it."
Much of our perspective on the world, including our economic systems, is based on the belief that the world has an infinite supply of natural capital and a warming planet; however, the headlines about water shortages, famines, super storms, flooding, the hottest year on record, rising sea levels, ice caps melting and other calamities highlight that the scientists are not Chicken Little – the evidence is all around us.
Whether or not the global warming is man-made or from natural causes does not really matter, it is affecting the future for man-kind. Further, resource limitations can be extended – like the Green Revolution in agriculture where research, development and new technology between the 1940s and the 1980s increased agricultural production around the world – saving hundreds of millions of people from starvation.
Challenges abound everywhere, but where there are challenges, opportunity also exists.
DNV GL's research report highlights 36 "barriers to sustainability" which range from economic and market hurdles to policy, societal and behavioral attitudes and habits – including reactive and short-term thinking, "denialism" and a lack of urgency. (available here: http://dnvgl.com/Images/DNV%20GL%20SSF_20_aug2014_tcm212-595432.pdf)
The Report concludes with Pathways to a Sustainable Future, which is summarized as follows:
"Our vision for a safe and sustainable future is within reach. Humanity has faced, and overcome, grand challenges in the past. Undoubtedly, we can surmount our present challenges too – if we choose to. Changing course will depend on our ability to work together, to act quickly and to harvest opportunities both today and tomorrow.
"We can develop an economy that is sustainable and regenerative, we can rejuvenate our ecosystems, and we can build the stable, equitable and thriving societies that we desire for the future. We are at a moment in time where there is a unique opportunity to shape the future we want."
The scientists are not Chicken Little. It is time to stop ignoring the headlines which are designed to instill a sense of urgency and realize that the time is now for each of us to act.
It is real estate owners and investors who have the most to lose as the effects of climate change will most definitely be seen in utility bills, property taxes and insurance premiums.   With the new building management technologies, energy efficiency, water conservation capabilities and waste management programs, building owners and managers have the ability to reduce operating costs while making the building sustainable. We know. We see it being done – in both new and existing buildings.
As Glenn Pickett reports in his article on "the Drumbeat for Climate Action Grows," published in Environmental Leader on 11/3/2014,
"The appetite is all but gone for hearing more about our frightening global forecast and who's at fault for it. The more time the environmental and sustainability movement spends sharing solutions, the more mainstream these choices will have the chance of becoming….. It's time for action, and leaders will be rewarded."
Read more: http://www.environmentalleader.com/2014/11/03/the-drumbeat-for-climate-action-grows/#ixzz3I7KNzYO0
May we all become good stewards of this earth.