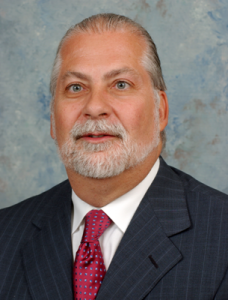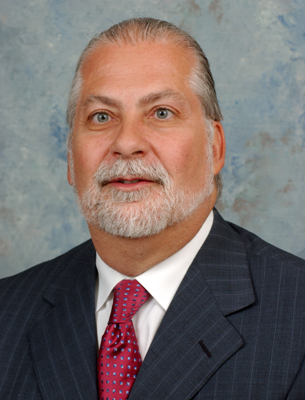 By Paul L. Jones, Founder,
Director, Financial Advisory Services for Emerald Skyline Corporation
The nature of our education system is for us to believe that once we learn a topic or draw a conclusion on an issue, we move on to the next subject and never look in the rear view mirror except to use that knowledge to advance in the next course, subject or project. It is easy to fall into this routine, but life and reality do not fit neatly into this sequential thinking process.
For too many people, we have drawn a conclusion on a topic at one point in our lives and never revisit it with an open mind and the benefit of more time and knowledge and wisdom which leads to false beliefs and poor decisions but, the British philosopher and Nobel Laureate, Bertrand Russell, advises us: "In all affairs, it's a healthy thing now and then to hand a question mark on the things you have long taken for granted."
Of course, we know this is the case with making the existing building stock sustainable. A common pre-conception is that it costs a lot of money to reduce a property's impact on the environment and improve the operating performance of a commercial building. Yes, replacing inefficient lighting and HVAC systems, adding solar panels, installing a green roof and changing the windows and/or skin of a building are definitely investments that will save money, but there are many ways to achieve savings without a major investment. YOU CAN MAKE AN IMMEDIATE IMPACT NOW.
Jennifer McConkey, Operations & Sustainability Director at Principal Global Investors, reports in a recently published White Paper: "It seems clear that running efficient building operations, sometimes with no-cost and low-cost improvements, can be the quickest way to implement sustainability into your properties or property investments. Operations can provide the foundation for 'green' no matter how old the building."
An article in the 6/10/2014 issue of EDC (Environmental Design & Construction) Magazine reports, "Implementing green building practices will help reduce environmental problems caused by building construction, use and demolition, as well as the manufacturing of building materials. It also has tangible economic and public health benefits such as lower operating costs and improved occupant health and comfort."
So, we know that commercial properties consume approximately 20% of the total energy used by the United States. We also know that commercial buildings consume a large portion of water, produce greenhouse gas emissions and generate significant waste. Further, we know that building owners and managers will seek to reduce energy and water consumption as well as greenhouse gas emissions and waste that is taken to a landfill (or the ocean). But, we also know, owners and managers are budget conscious and want to time replacements with the deterioration or functional obsolescence of their systems and equipment. So, what can an owner, manager or tenant do?
Plenty. For ways to start your road toward sustainability and improved operating performance, Jennifer McConkey of Principal Global and BAMCO courtesy of EDC gives us the following free or low cost ideas:
Adjust the thermostat to be one degree higher during the cooling season and one degree lower during the heating season;
Leaving the lighting in vacant spaces off except during use or installing occupancy sensors which "ensures that even occupied spaces are lit when there is a person the room, further reducing energy consumption;"
Establish a pro-active HVAC systems and building envelope maintenance programs. Ms. McConkey reports that "something as simple as replacing worn door seals can cost around $100 per doo, but lead to thousands of dollars in annual savings;"
As lightbulbs are replaced, use LED bulbs to help reduce energy consumption;
Install VFD (Variable Frequency Drive) on pumps and water features which minimizes energy use during low demand times;
Use native or drought-tolerant plants and landscaping;
Implement a recycling program (be sure to check local recycling and waste reduction guidelines for materials that are eligible to recycle); and
Use sustainable cleaning products and building materials for any tenant improvements or repairs.
Ms. McConkey's White Paper can be found at the following link: www.principalglobal.com/us/download.aspx?id=96043
The EDC post can be found at the following link: http://www.edcmag.com/blogs/14-edc-blog/post/95677-building-green-5-ways-to-reduce-your-impact-on-the-environment
Remember, reduce, reuse and recycle.
Seek to make a difference! Be well and be blessed, Paul