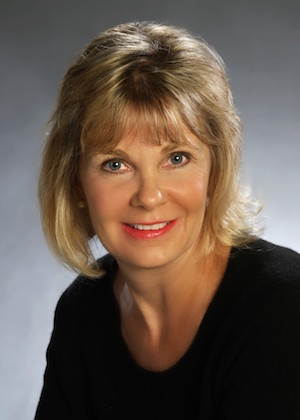 By Julie Lundin, NCIDQ, LEED AP ID+C, ASID
Founder, Director of LEED Process Management for Emerald Skyline Corporation
Emerald Skyline Corporation, in conjunction with Golden Spiral Design, is designing, renovating and repurposing an unoccupied industrial building located in Boca Raton, FL. This distinctive commercial building will include many sustainable features with the intent to obtain LEED (Leadership in Energy & Environmental Design) certification from the USGBC. LEED certification recognizes performance in five key areas of human and environmental health: sustainable site development, water savings, energy efficiency, materials selection and indoor environmental quality. It is a whole-building approach to sustainability which will enable us to save on utilities and maintenance while improving the well-being of our personnel and our clients.
LEED is a third party certification program and the nationally accepted benchmark for the design, construction and operation of high performance green buildings. The LEED Green building rating system encourages and accelerates global adoption of sustainable green building and development practices through the creation and implementation of universally understood and accepted tools and performance criteria.
We continue to modify the design of the building in preparation for submission to the City of Boca Raton Development Services Department. In preliminary meetings with the Planning Department and Traffic Engineers it was determined that the building occupancy will require a minimum of 8+ parking spaces per the existing (dated) Municipal Codes. The limited space for parking on the site will make it difficult to meet these requirements.
Based on our plans intended use of the building, our parking needs for the building are much less than the codes require. Both Emerald Skyline and Golden Spiral employ sustainable business practices which encourages personnel to spend the majority of their time working remotely.
Boca Raton's current parking requirement is not congruent with sustainable thinking which encourages "hotelling" or "hot desking", the use of public transportation and alternate commuting methods such as riding a bicycle. In meeting with representatives the City of Boca Raton, they have indicated that they might help us on this initiative as they have special exemptions for sustainable buildings. Our goal is to have the minimum number of spaces necessary to satisfy our needs.
Further, as a LEED certified project, our design goals are to minimize paved surfaces as solid surfaces contribute negatively to our environment. Our vision is to utilize permeable pavers for the parking spaces we will have on-site. Here is why:
Permeable pavers help the environment by:
Improving the quality of storm water runoff as it is returned to a ground water source;
Providing a solution to soil erosion by allowing grass to grow within the spaces of the block and blend in with the surroundings.
Reducing or eliminating storm water runoff, decreasing flooding and relieving sewer system demands while still providing a sturdy surface for vehicle and pedestrian traffic; and
Reducing heat that is transmitted into the atmosphere from hot pavement by providing a vegetative and reflective surface.
Rating systems like LEED are critical proving grounds for building strategies that address an inclusive set of risks that require our attention beyond fire safety, disability access and other crucial areas.
Building codes have presented barriers to the application of more forward-looking technologies, materials and methods. Building green requires a multi-disciplinary approach to break down the walls between planning, design and construction. The existing codes have been a factor in the business-as-usual construction process. As the viability, cost-effectiveness, and many benefits of green building continue to prove their worth, code safety needs to evolve to incorporate a broader scope of responsibility that are now expected. We are hopeful that building codes, including those of Boca Raton, will begin to encompass sustainable building needs.
USGBC – Build Better Codes