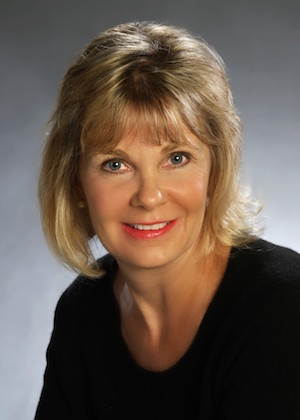 By Julie Lundin, Founder, LEED AP ID+C, NCIDQ, ASID
Director of Sustainable Interior Design for Emerald Skyline Corporation
Emerald Skyline Corporation in conjunction with Golden Spiral Design, is designing, renovating and repurposing an unoccupied industrial building located in Boca Raton, FL. Our renovation includes many sustainable features with the intent to obtain LEED certification from the USGBC. In addition, we hope to achieve a "wellness" standard certification, WELL or Fitwel. Our project has gone through many design changes throughout the renovation process however sustainability and a healthy built environment continue to be a priorityI have written about the USGBC LEED Certification previously. This article focuses on "well" certifications that are available to those who want to impact and improve the health and well-being of people through the built environment. Design plays a significant role in human health.   Designing for wellness (salutogenic design) is a measurable aspect of design that can help a building's inhabitants operate at their peak effectiveness, maintaining physical and mental well- being, helping them to lead healthier, and therefore longer lives. It is the ultimate investment in people, in an architectural sense.
The WELL Building Institute has developed a holistic approach to health and well-being in interior places where we live, work and play by using the WELL Building Standard, which aims to transform indoor environments by placing health and wellness at the center of design and construction decisions. The WELL Building Standard focuses on seven major areas: air, water, nourishment, light, fitness, comfort and mind.
Design is frequently associated with the concepts of beauty, color, texture and other aesthetic attributes; all of which were taken into consideration during the design of our building. However, as an Interior Designer and LEED AP, it was also important to incorporate one of the most powerful elements of building and space design which is the opportunity to impact and improve the health and well-being of our occupants. Below are some of the strategies that we applied in our project to the Well Building Standard seven concepts of Well building:
AIR
We selected low VOC materials and those with no harsh chemicals to reduce off-gassing of VOC's to limit the likelihood that occupants come into contact with harmful, harsh chemicals
Our building has no permanent wall-to-wall carpeting, an open space plan for easy and effective cleaning
Incorporating natural and biophilic elements such as plants, a living wall, and natural materials.
WATER
Encourage hydration of our occupants by placing a water dispenser with fresh citrus in the design studio area for easy access to all.
Installation of a reverse osmosis water filtration system to enhance water quality and taste.
Additional energy efficient refrigerator with a filtered water container for cold water that is not bottled.
NOURISHMENT
Our space has been designed to provide a full kitchen to occupants so that they may prepare or store healthy meals.
Numerous seating areas are available to encourage gathering and sharing meals.
Fresh fruits, vegetables and nuts will be out on a regular basis for healthy snacks.
LIGHT
We have specified BioLight (biolightllc.com) healthy LED light fixtures that provide appropriate lux and equivalent melanopic lux levels to prevent eye strain while also aligning with the body's circadian rhythm.
Reduced glare by positioning light fixtures strategically, provide task lighting, and install an exterior awning to provide shading at the windows.
Daylight was considered in the installation of large windows on the south façade of the building to allow for access to natural light and views of the outdoors.
FITNESS
Our building is one story with an open space plan which encourages occupants to move frequently and interact with each other.
The grounds of the property will contain a water element, butterfly garden, and green outdoor seating areas to encourage time spent in nature.
We have installed two showers and bicycle storage to promote active transportation and exercise.
COMFORT
Select furniture that enables our occupants to be more active during the work day and offers an alternative to prolonged sitting. We have designed numerous collaboration areas with comfortable sofas and chairs.
Our open space plan and newly installed ADA bathroom provides an equitable environment for any occupants with physical disabilities.
We have included both collaboration and quiet areas so that occupants can be acoustically comfortable and select their more productive environment depending on their activity.
MIND
We have created a beautiful, collaborative space so our occupants and associates will be happy to spend time there
Incorporated biophilic design with a living wall, large windows, and natural elements to allow occupants to be connected to nature even while indoors.
We have designed the space to have cozy and relaxing areas in addition to the productive work spaces This includes a loft that encourages the opportunity for relaxation and refuge with time spent reading and meditating.
The Fitwel Certification System is a unique building certification system that positively impacts occupant health and productivity through an integrated approach to workplace design and operations. Fitwel's development was led by the U.S. Centers for Disease Control and Protection (CDC) and the General Services Administration (GSA). It is an evidence based approach as research by the CDC has shown that health promotion through programs, policies and environmental changes can improve employee health and productivity, with potential savings in healthcare costs. The Fitwel scorecard was developed by experts in public health, facility management and design. Each criterion is linked by scientific evidence to (at least) one of seven health impact categories.
We are confident that our design decisions will enable us to achieve a Well Certification. It is of the utmost importance that our project enhances the quality of life and health of all who spend time there. We encourage this forward way of designing and hope to see many Well Certified buildings in the future.
Referemces:
https://www.wellcertified.com/
https://www.wellcertified.com/en/articles/design-wellness-strategies-unite-health-design
https://www.littleonline.com/think/the-connection-between-space-and-wellness
http://standard.wellcertified.com/light/circadian-lighting-design