Solar Power: the Sunshine State Needs Your Help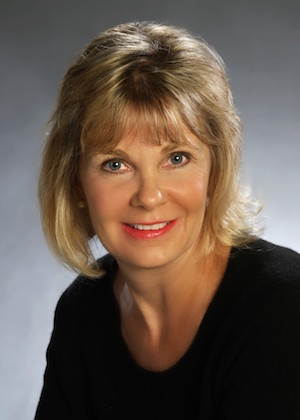 By Julie Lundin, LEED-AP, Principal, Emerald Skyline Corporation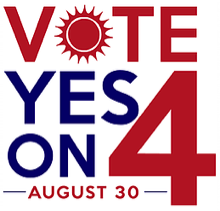 In April 2015, I wrote an article for our newsletter entitled "How you can help make Florida the Sunshine State again." At the time, Floridians for Solar Choice, a coalition of solar advocates was seeking signatures on a ballot petition to expand solar power in the State of Florida. I volunteered and participated in obtaining these important signatures. The petition's focus was to increase solar choice by allowing customers the option to power their homes or businesses with solar power and choose who provides it to them.
To get the initiative on the ballot, Florida required the coalition to first collect over 68,000 signatures of registered voters, and then have the initiative language approved by the state Supreme Court. This amendment failed to get on the November 2016 ballot due to being stymied when the utilities conducted a price war over petition gathering and they ended up in federal court suing their petition gathering vendor over billing practices. This proposal is now intended for the 2018 ballot. If passed, it will allow property owners to sign lease agreements with solar companies to finance and install equipment, a financing vehicle available in most states. Solar owners would then be allowed to generate and sell solar electricity to contiguous property owners as well as to area utilities.
Currently, there are two solar power amendments that will be part of our Florida elections this fall. Even as a person involved in sustainable building and design as well as a solar power supporter, I was unclear about the content and ramifications of Amendment 4 and Amendment 1. My hope is that this article will help clarify the amendments and lead to informed voter choices.
Amendment 4 will be on the August 30th Florida 2016 Primary Election Ballot. It is officially titled "Solar Devices or Renewable Energy Source Devices; Exemption from Certain Taxation and Assessment." Explanation: If you were to install solar panels on your property, the value would be exempt from both the tangible personal property tax and the real property tax.
It also creates a new exemption for businesses, appraisers would exempt the renewable- energy from the ad-valorem tax levied on the tangible personal property of a business. Amendment 4 was put on the ballot by the Legislature, with unanimous votes in both the Florida Houseof Representatives and the Senate.
Amendment 1 also known as "The Florida Solar Energy Subsidies and Personal Solar Use Initiative" will be on the November 8, 2016 Election Ballot as an initiated constitutional amendment. According to BallotPedia, for a constitutional amendment to be enacted in Florida, it must win a supermajority vote of 60 percent of those voting on the questions. Amendment 1 was created by an organization with a grassroots sounding name, Consumers for Smart Solar. In reality the organization is financed by the state's major electric utility companies. This measure qualified for the ballot in late January after getting nearly 700,000 signatures from Floridians. The competing measure that I referenced above, Floridians for Solar Choice, a group backed by the solar industry, did not get enough signatures and was derailed by the petition gathering price war. For in depth information on Amendment 1, read the following article titled "Are Big Power Companies Pulling a Fast One on Florida Voters?"
http://www.motherjones.com/environment/2016/03/florida-solar-amendment-utility-companies-electricity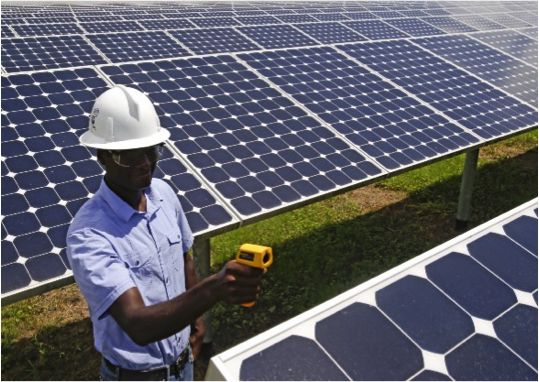 The following is an editorial by the Miami Herald Editorial Board printed on August 9, 2016. This editorial will help to understand the history and issues of solar power in the State of Florida and perhaps provide clarity for your vote.
http://www.miamiherald.com/opinion/editorials/article94707982.html
Amendment 4: Vote Yes on this beneficial solar proposal on Aug. 30
This is the Sunshine State. However, the use of solar energy — dependent on sunlight, which we have in abundance, and not on nuclear or fossil fuel — is still sporadic and contentiously debated.
Cost and who profits almost always play central roles. But unlike the controversial solar consumer-rights amendment on November's ballot, in the primary on Aug. 30, Florida's voters can approve an almost universally supported constitutional amendment that will reduce the cost of installing solar panels — more incentivizing, less punitive.
The biggest barrier to solar panels is the upfront cost. Even though the cost of solar-panel installation has been dropping, it still is an expensive endeavor for many property owners. Amendment 4 would provide a tax exemption that makes it less costly to go solar.
It would extend a tax break for residential property owners who have installed solar or equipment for other renewable energy since Jan. 1, 2013.
In addition, the amendment would establish a new exemption for businesses. Right now, if a business installs solar panels, it gets hit with a "tangible tax," an assessment for equipment, fixtures and furniture that an enterprise or rental property uses. But as the ballot language says, the constitutional amendment would authorize the state Legislature to "exempt from ad valorem taxation the assessed value of solar or renewable energy source devices subject to tangible personal property tax, and … prohibit consideration of such devices in assessing the value of real property for ad valorem taxation purposes."
This measure will allow Florida to get closer to realizing the full potential of solar energy. Consumers can trim energy costs; encourage energy independence and tamp down on fossil fuels' contribution to climate change.
According to the U.S. Department of Energy, Floridians use 40 percent more electricity than the national average. No surprise there, with air conditioners running almost year-round. So, yes, we can do much better.
Unlike other constitutional amendments, placed on the ballot through petition drives because state lawmakers preferred to punt rather than take legislative action, Amendment 4 reached the ballot via a unanimous vote in the Legislature.
The state cannot abate local taxes without going through the Florida Constitution. Lawmakers, this time, were following mandated process. And Amendment 4's backers are a wide-ranging bunch, including, according to the League of Women Voters of Florida — itself a supporter — The Nature Conservancy and the Florida Tea Party; The Sierra Club and the Florida Chamber of Commerce.
Amendment 4 not only would expand the use of clean energy, beneficial for Florida's singular environment, it would add to the 6,500 solar jobs currently in the state and strengthen the economy while lowering solar consumers' energy costs.
The Miami Herald recommends YES on Amendment 4.
Below are links to organizations that have information on Amendment 4 and Amendment 1 so that you can be an informed voter.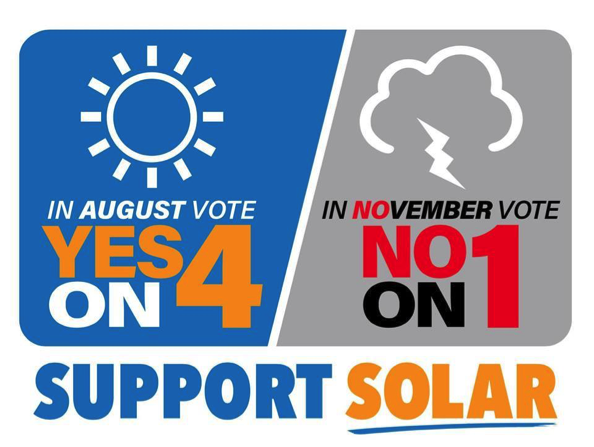 http://www.flsolarchoice.org/
Spread the word on Amendment 4; Urge people to vote YES on August 30th! As a result of our collective efforts, lawmakers and other coalition partners helped place a solar tax abatement amendment on Florida's 2016 Primary Election ballot.  This initiative would remove a barrier to solar by exempting the panels and other renewable energy equipment from property taxes for 20 years. If passed in August, this policy will lower the cost of solar, increase clean energy jobs, and greatly expand solar development across the state! Vote YES on August 30th!
Say NO to the utility-backed 'solar' petition this fall: Amendment 1 is an effort by big monopoly utilities to choke-off rooftop solar and keep a stranglehold on customers by preventing them from generating their own power. In March, the Supreme Court narrowly ruled 4-3 to allow the utility-backed petition on to the November ballot.  The utilities may have more money, but they are on the wrong side of this issue. We need you to fight alongside us and urge your friends, family and neighbor: VoteNO in NOvember!
https://ballotpedia.org/Florida_Solar_Energy_Subsidies_and_Personal_Solar_Use,_Amendment_1_(2016)