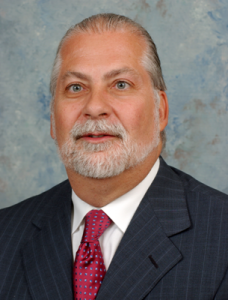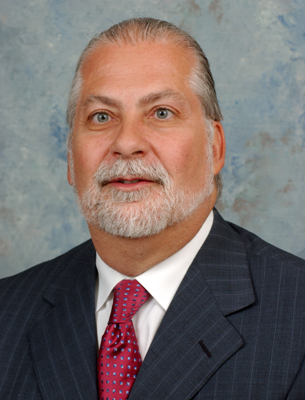 By: Paul L. Jones, CPA
LEED Green Associate
Director, Financial Advisory Services for Emerald Skyline Corporation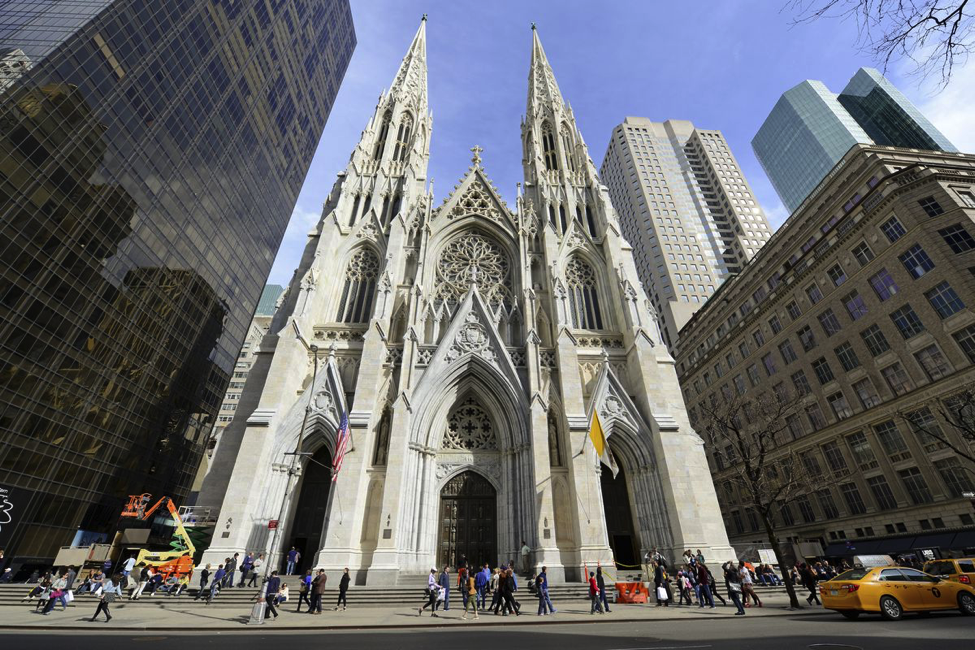 How do you approach your decisions — by thinking primarily of yourself? Or do you consider how your actions will affect the beliefs and lives of others? Some Christians never stop to think that their choices can hurt or destroy someone else's faith. They justify their behavior, saying God doesn't convict them for it.
Paul blames the "stronger" Christian for these shipwrecks. He says we're responsible not only for our actions, but also for the effect of those actions. In the end, we are to care more about the "brother for whose sake Christ died" than about our own wants or desires (1 Corinthians 8:11).
Because our faith is on display before the world, God promises rewards but insists on responsibility. One of the rewards is freedom from condemnation. But that freedom doesn't mean license to do as we please without considering those who watch our example. Through the Spirit, we must discern the greater good and act on it.
As St. Paul's teaching relates to climate change and sustainability, Dan Misleh, executive director of the Catholic Climate Covenant, advises, "How we take care of creation will dictate how we care for one another and vice-versa. The Catholic approach holds that we are concerned about both God's good gift of creation and the impacts of environmental degradation on people, especially those most vulnerable: the poor at home and abroad. As Pope Francis said in Laudato si; "We are faced not with two separate crises, one environmental and the other social, but rather with one complex crisis which is both social and environmental. Strategies for a solution demand an integrated approach to combating poverty, restoring dignity to the excluded, and at the same time protecting nature.' For Catholics, this is not just about saving the polar bear but also saving ourselves from our own destructive habits." (From "The Faith Community and Climate Change, A Q&A with Dan Misleh" by John Gehring, Commonweal, April 27, 2017)
In answer to the question, "Are Catholic bishops and clergy rallying behind the Pope's message or has it been a cautious reception?"; Mr. Misleh replied:
"I think many are embracing the challenges of Laudato si.' I'm encouraged by the leadership of Catholic leaders like Archbishop Dennis Schnurr in Cincinnati, who is supporting our Catholic Covenant Energies program, in which we bring our education and energy efficiency expertise along with financing to help parishes and schools reduce their energy use, save money and take advantage of the opportunity to educate parishioners, students, and parents about the importance of caring for creation and caring for the poor. I also think of Cardinals Cupich (Chicago), O'Malley (Boston), and Dolan (New York), who have benchmarked all archdiocesan buildings, begun solar installations, and systematically enrolled parishes in energy-efficiency programs."
Also of note, "during this Year of Creation (2017) — unique to the Diocese of Burlington — Catholics throughout Vermont are encouraged to reflect upon the pope's encyclical, "Laudato Si'," and to discover Christ in all living things. From the red clover to the hermit thrush to the Green Mountains, all these gifts that surround us bear the stamp of God and are entrusted to our care, not only for personal benefit but the benefit of all those who share our common home and all those who will inhabit it after us." (Vermont Catholic, Spring 2017)
The Church of England has created "ChurchCare," a comprehensive source of information for everyone managing a church building in support of all those in parishes, dioceses and cathedrals caring for their buildings today and for the enjoyment of future generations." It's national environmental campaign exists to enable the whole Church to address – in faith, practice and mission – the issue of climate change. As the Archbishop of Canterbury, Justin Welby, is quoted: "Actions have to change for words to have effect." (See www.churchcare.co.uk)
In another example of faith in action, the Florida East Coast Baptist Association has promoted "Green the Church" to amplify green theology, promote sustainable practices in the member churches and increase the power and potential of the national climate movement.
Although not all churches and dioceses are responding with the same level of commitment, the call to putting faith in action is being heard and answered by many:
In addition to evaluating all of the buildings for water use, energy efficiency and greenhouse gas emissions, the Archdiocese of Chicago has done a significant amount of work in making its buildings energy efficient. St. Joseph College Seminary, for example, has high-efficiency lighting control and heating systems and is LEED Gold certified.  The field operations center for Resurrection Cemetery has been heated with a solar system since 1978. The rooftop solar system deployed at Old St. Mary's School generates an average 40 percent of the building's energy needs during the summer months.
As part of the effort to adapt St Patrick's Cathedral in New York to the structural and environmental standards required of the 21st century, the building has been integrated with a state-of-the-art geothermal plant. The new plant allows the cathedral and adjoining buildings which total 76,000 square feet to regulate temperature with increased efficiency and a reduction in CO2 emissions. The Cathedral's new plant is capable of generating 2.9 million BTU's per hour of air conditioning and 3.2 million BTU's per hour of heating when fully activated. Richard A. Sileo, Senior Engineer with Landmark Facilities Group, a member of the design team, says in a release: "We conducted a feasibility study and found that a geothermal system let us meet our goals with the smallest impact."
At a more grass roots level, The Record, Archdiocesan news for Central Kentucky Louisville) reports on green practices of parishes and faith communities its September 21st, 2017 issue highlighted in an educational and inspirational event held on September 12th entitled "Caring for Creation: Stories of Success from Several Faith Communities:"
The Sisters of Charity of Nazareth (Kentucky) said during the event that they have made significant strides in developing and implementing green initiatives sincethey added a commitment to care for creation to their mission statement in the mid-1990s. The statement reads in part: "Sisters and Associates are committed to work for justice in solidarity with oppressed peoples, especially the economically poor and women, and to care for the earth."
The Congregation of nuns has committed to reduce their greenhouse gas emissions to zero by 2037.
They have also committed to becoming a "zero waste campus," meaning that everything is either compostable or recyclable and nothing is sent to a landfill. They are already performing "waste audits" to determine how to eliminate waste.
Francis of Assisi parish has created an Ecological Stewardship committee that has held educational presentations on ecological sustainability, encouraged recycling and reusing cups, instead of foam cups, at parish events (which infuses a sustainable mindset among parishioners); and provided funds to convert lights at its homeless shelter from incandescent bulbs to compact fluorescent lights and is currently working to switch to LED lighting.
The parish cluster of St. James and St. Brigid reported at the Sept. 12 event that parishioners created a Creation Care Team last year under the guidance of the Catholic Climate Covenant.
The Creation Care Team has focused on decreasing overall energy usage, expanding recycling and supporting the St. James School Green Club, which tends anorganic vegetable and pollinator garden on campus, said Cynthia Dumas, one of the members of the Creation Care Team.
The parish bulletin also includes weekly articles on environmental issues and updates about what the care team is doing, Dumas said.
Whether it is at the direction of the archbishop, bishop or other Church leadership, or from the motivation of parishioners seeking to bring sustainability to their faith community, every action that puts into practice the Pope's teachings on the care of creation contributes to making the world a better place for all. As the mission outreach and communication coordinator for the Diocese of Burlington envisions: "If the Diocese of Burlington's Year of Creation is successful in raising awareness of and action toward ecological justice, it can serve as an encouraging example for other Catholic dioceses and communities of faith throughout the country and the globe. There are an estimated 1.2 billion Catholics on Earth — just think of what could be achieved if we committed to caring for the created world together."
Then, as all faiths and faith communities grow in awareness and begins to truly adopt sustainable practices – not just at the parish, but also in the home, at work or school, and make it a priority in our politics – we can change, and quite possibly, save the world.
Faith-based organizations that help religious communities become sustainable include: Catholic Climate Covenant, Florida East Coast Green Union, Forum on Religion and Ecology, Interfaith Power and Light, The Green Seminary Initiative and Green Faith.