Developing Sustainable Facility Solutions is not as simple as doing an energy audit or a water consumption analysis and identifying ways to conserve energy and water.  It is not just doing an analysis of indoor environmental quality or use of materials and resources.  Our goal in the design and implementation of our services is to provide our clients with reasoned business advice and exceptional professional assistance possible in creating a more sustainable facility.
Emerald Skyline Corporation can manage your facility project with a turnkey result; completely ready for sustainable occupancy and operation.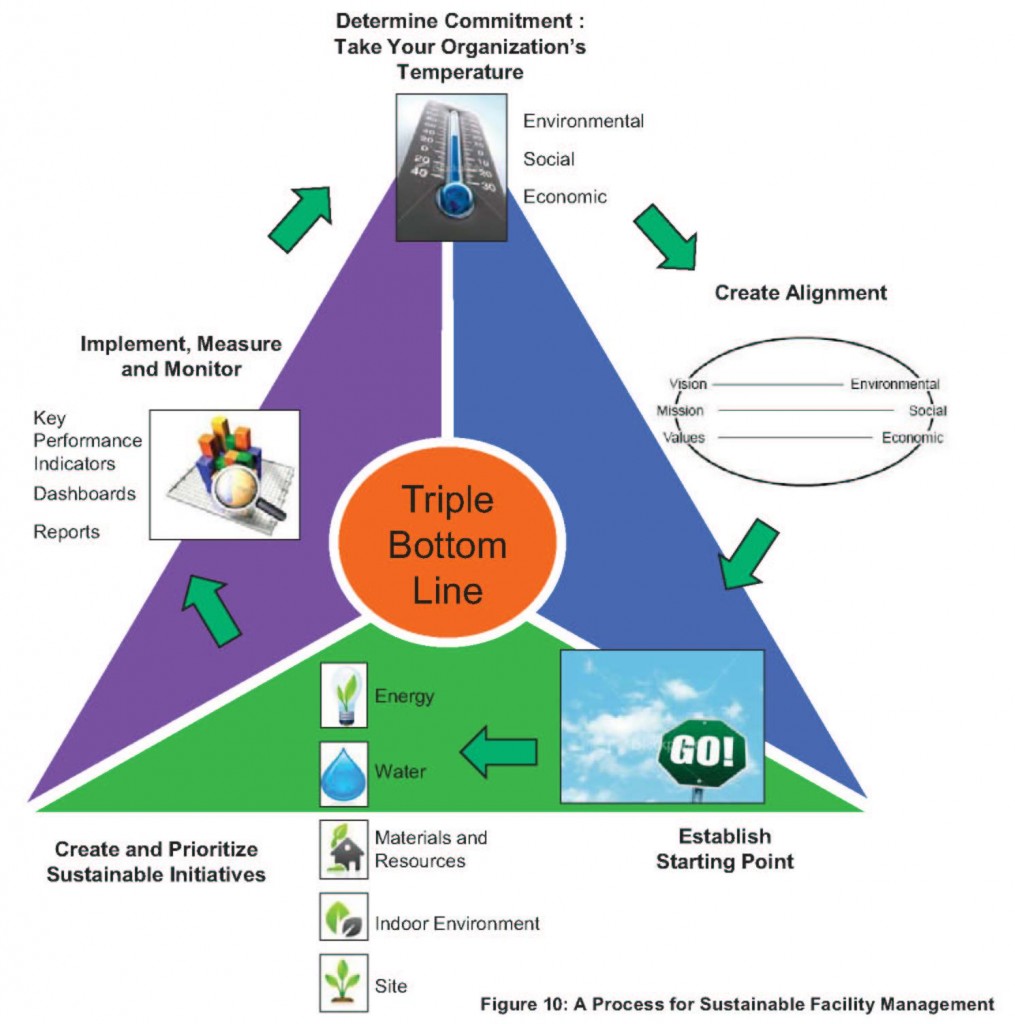 Source: IFMA Foundation Sustainability Guide—Getting Started, 2009
Our program is designed to lower energy, costs, reduce operating and maintenance costs which provides a prosperous economic environment with increased marketability and higher long-term values for our client's facilities.  A facility made sustainable by Emerald Skyline Corporation will have a small carbon footprint, high occupant comfort, and limited environmental impact which conserves natural resources.