Written By: Benjamin Laker
View the original article here
For decades, the idea that sustainable business practices could lead to profitability has been dismissed. However, with increased pressure from stakeholders and government legislation in recent years, companies are compelled to find ways to reduce their environmental impact while maintaining economic competitiveness. Right now, sustainability is quite rightly top of the agenda, amid the backdrop of the 2021 United Nations Climate Change Conference, more commonly referred to as COP26.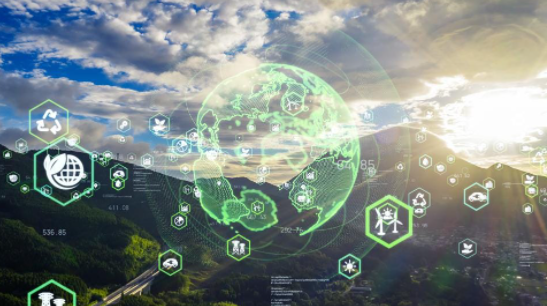 The environmental impact of organizations and the states they reside in are scrutinized more strongly than ever, ensuring customers and employees do not compromise the ability of future generations to meet their own needs and consequently design a world without waste. At present, nearly 65% of greenhouse gas emissions arise just from handling materials' production, transportation, and disposal. But a circular economy may significantly reduce 90% of the emissions, thus departing from a linear economy to one that builds circularity into products from the outset is paramount.
ReCyrcle specializes in this area. Designed to support a waste-free world aligned with the "shared blueprint for peace and prosperity" from the UN Sustainable Development Goals, the innovative tech startup offers a revolutionary recycling system that follows a circular economy approach. "We want to prevent and reduce the waste accumulation of recyclable materials in landfills and change society's mindset towards waste," Samreen Nurullah, cofounder and director, told me.
She continued, "collection of the materials directly from the consumers through our app allows us to track the entire process and ensure that these materials do not leak into the environment." Nurullah's business partner, Sharaf Rahman, added, "We recycle materials and process them into a usable and manufacturable form reducing the demand and need for virgin materials being extracted from the Earth's crust." In doing so, the organization is attempting to digitize the reverse supply chain of waste to make the process more efficient, transparent, and accountable.
ReCyrcle makes a critical assertion – they don't believe that poor recycling rate isn't a habit problem but is instead a perception problem. "Most people don't realize that waste is a resource with an economic value and recycling can be a profitable practice," observes Rahman. "Our app encourages people to recycle by offering rewards and incentives for recycling in the form of digital tokens."
The mobile app shows the journey of a plastic bottle and post-consumer packaging waste from the point of collection to being processed into new products so a user can track their recycling habits and buy products made from their recycled packaging waste. This could well be a watershed moment for the future of corporate sustainability, particularly because within countries such as the UK, where the government has delayed plans to implement the Deposit Return Scheme for recycling until late 2024. "We understand the climate emergency and have come up with our private digital deposit return scheme, which can be claimed through our app," concludes Rahman.
Companies like to bucket. Purpose belongs to corporate social responsibility, while the customer belongs to the brand. But here's the problem with those buckets, concludes Nurullah. Your customers are whole people seeking mission and brand engagement. They expect you to deliver what matters most to them. "Embrace your customer's mindset, the holistic understanding of their heads and hearts, to deliver on brand and purpose," recommends Nurullah. Because as companies embrace stakeholder capitalism, they risk subjecting themselves to what besets the nonprofit sector—the tendency to think every stakeholder is a customer, which confuses their strategic aim. Therefore, understanding if your organization is substantially differentiated or even relevant is mission-critical – and the key to entrepreneurial performance, which in the case of ReCyrcle, is impressive. 
That's not to say they haven't had help along the way, of course. For example, Rahman explained at length the impact of support that Brunel University's Bridging the Gap program has had on the organization. "They've aided us throughout our journey, and we have recently started collecting 3D printing waste from their design facilities as the curbside municipal recycling programs do not recycle 3D printing waste," he said. ReCyrcle reprocesses this waste into recycled filaments to be reused in 3D printing again.
This is a key component when thinking about starting a business, says Dr. Marrisa Joseph, Lecturer in Entrepreneurship at Henley Business School. Startups and increasingly established companies have moved away from thinking about what product or service I could offer. Instead, thinking has evolved to what I could create that my potential customer would want, or even better, what they need and how it will impact the planet.
The triple bottom line concept- people, planet, profit- has become an increasingly sought-after value proposition as businesses thrive when they have a greater purpose. That unique nexus is the source of differentiation and the cornerstone of your differentiation strategy. Embracing it requires that you appreciate them as whole people. What matters the most to your customer is what matters the most to you too. Watch out for the zone of indifference, and don't build your strategy around it.
Every company has attributes and features near and dear to its hearts. Perhaps it's the origin story, the internal rally cry, or their hometown. Be forewarned. You cannot compete on differentiation by claiming unimportant attributes to your customer. Your customer's tell-tale shrug is the evidence that what you hold dear can't deliver a differentiated advantage. And with the case of ReCyrcle, they certainly have it.