By: Julie Lundin, LEED AP ID+C, WELL AP
2020 is in our rearview mirror. The pandemic will end, most likely sometime in late 2021. Businesses are beginning to restart and plan. However, much has changed since the pandemic took hold of our lives and economy. Initially the commercial building industry's focus has been on the health issues of building occupants by addressing IAQ, employee density, social distancing, occupancy patterns and work schedules. But an important aspect not to be overlooked is to refocus on proactive strategies that manage operating expenses. With increased vacancy in commercial properties, decreased economic and business activity, now is the time to institute energy conservation and cost-saving measures to help contain building operating costs. A commercial energy audit will help building owners become more profitable by reducing wasted energy use whether operating under normal business conditions or COVID-19.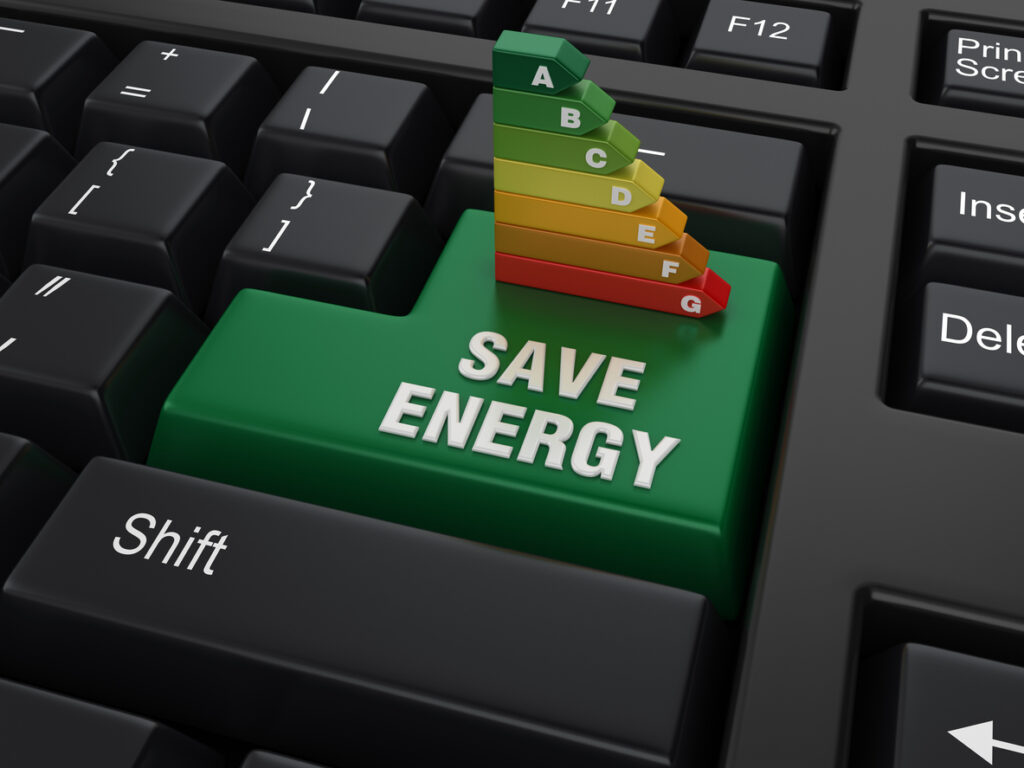 Commercial Energy Audits
What comes to mind when the term "audit" is used? I usually think of a financial audit which requires a close examination of documents and perhaps a negative outcome. The term "energy audit" might initially invoke the same response from building owners and managers. The idea of closely examining a buildings energy needs and operating efficiency might appear to be looking for unwanted change especially if the building seemingly operates fine daily. A commercial energy audit should be viewed as an energy opportunity assessment to reduce energy expenses and increase profit. Compared to a financial audit when the best that could happen is nothing, an energy audit has positive outcomes.
What motivates an energy audit?
With the inherent push back on change what motivates building owners or CFO's to conduct an energy audit? It is usually financial driven, sustainability driven or a combination of both. An energy audit is often the first step in making a commercial building more efficient. The goal of an energy audit is of course to identify energy-saving opportunities but can also increase asset values, lower ownership costs, and promote environmental stewardship, human comfort, health, and safety.
What is involved in an energy audit?
Buildings, whether long-standing or recently constructed, have potential for energy improvements. Typically, an energy audit is a loose term and follows a general framework of identifying energy usage throughout the building, assessing building systems, and conducting on- site inspections. A final report is produced outlining energy conservation and system improvement measures.
However, an energy audit is a specific term defined by ASHRAE, a global organization focused on advancing technology to improve sustainability. ASHRAE specifies three types of energy audits:
Level 1: A basic, high-level walkthrough. It requires data collection regarding the operation of building systems and a review of facility utility bills with the purpose of identifying major problem areas.
Level 2: Includes a Level 1 audit and additional complex, detailed calculations in connection with proposed energy efficiency measures. Note: The literature suggests an entire workbook of calculations for each identified project, which means people tend not to identify small projects because the write-up is the same. As a result, a Level 2 may less useful because organizations do not consider ways to address the "low-hanging fruit" (such as LED lighting, for example) which tend to have low-cost and high return—avenues for energy efficiency that are certainly worthy of consideration.
Level 3: Sometimes called a "comprehensive audit," this level includes more detailed data analysis related to the projects identified during the Level 2 audit, as well as extensive cost and savings calculations.
The result of any commercial building energy audit is to analyze and understand a facility's energy usage. Then to design appropriate strategies for making improvements that will reduce energy input and ultimately save money.
The Energy Audit Process
Emerald Skyline's team is trained to assist property owners and facility managers understand their buildings and discover the greatest opportunities for energy savings. We specialize in energy management solutions and discover the greatest opportunities for energy savings. The energy audit process allows us to determine what systems are causing you the most money on your utility bills.
Review Historic Utility Bills
To begin our process, we collect facility's historic utility bills to determine the facility's annual energy consumption.
Examine Existing Assets
Next, our team collects on-site data by performing the energy audit. During this time, we are determining potential solutions that maximize savings.
Present Economic Solutions
After we complete the audit and compare the utility bills, our team works together to design comprehensive systems custom tailored to each individual facility that maximizes energy savings.
Mechanical Systems
HVAC units, boilers, hot water heaters, chillers, and more to determine current state of equipment, age, life expectancy, and performance.
Interior and Exterior Lighting
Lighting technology has increased significantly over the years. With LEDs not only do you improve lighting quality, but significantly reduce electric usage
Thermal Boundaries
The building envelope (windows, insulation, roofs, etc.) seal is essential to keep your conditioned spaces from leaking air. Ensuring proper insulation throughout the facility is key to minimizing heating and cooling costs.
Destratification Fans
In facilities with tall ceilings, maintaining consistent airflow helps maintain comfort in the facility.
Every facility is custom and operates differently. Our team has audited facilities across many industries from retail, hotels, offices, multi-family, and more. We have an expanded knowledge on systems and are flexible to tackle any project. In this time of uncertainty, it is important to keep operating expenses to a minimum. Unnecessary costs include costs for energy that you do not need to use. An energy audit will help determine the best energy conservation measures for your building.