By: Jemma Green
View the original article here
Perhaps Henry David Thoreau was onto something when he set out solo for a cabin in the woods with the aim of becoming completely self-sustainable – for one, he wouldn't really need to stress about a contagious pandemic.
Thoreau's experience would later shape the 19th century literary classic Walden; or, Life in the Woods, detailing how he was able to rely solely on himself, including growing his own food and sourcing firewood for heat and light at night.
Whether he knew it or not Thoreau was excelling at social distancing and we could all take a leaf out of his book.
Because, while most of us have got the idea of self-isolation down pat, I bet few are likely to pass the self-sufficiency test.
You only have to look at recent purchasing trends to see some of the panic stemming from a lack of self-sufficiency to see this 'test' in action.
First it was the toilet paper and tinned food, before spreading to plants, with a nursery's months-worth of vegetables and seedlings stock sold over one weekend.
Next up: renewable energy infrastructure, as demonstrated by one solar retailer experiencing a 41 percent jump in PV sales and a 400 percent increase in battery enquiries over the past two weeks.
But where were these eco warriors, cultivating their own veggie patches and living 'off-grid' before the apocalyptic hysteria hit?
If history is any proof, crises are often the perfect kindling for igniting change, especially when standards of living are threatened.
And the COVID-19 crisis has certainly given the energy world a wake-up call when it comes to sustainability.
Mother nature gets a well deserved break
Amid coronavirus-induced lockdowns, shutdowns and working from home, air pollution has significantly dropped worldwide.
In New York, carbon monoxide levels, largely produced from cars, have fallen by nearly 50 percent compared with the same time last year.
Greenhouse gas emissions in China have also plummeted with NASA releasing images where you can see the country's reduction in nitrogen dioxide from space.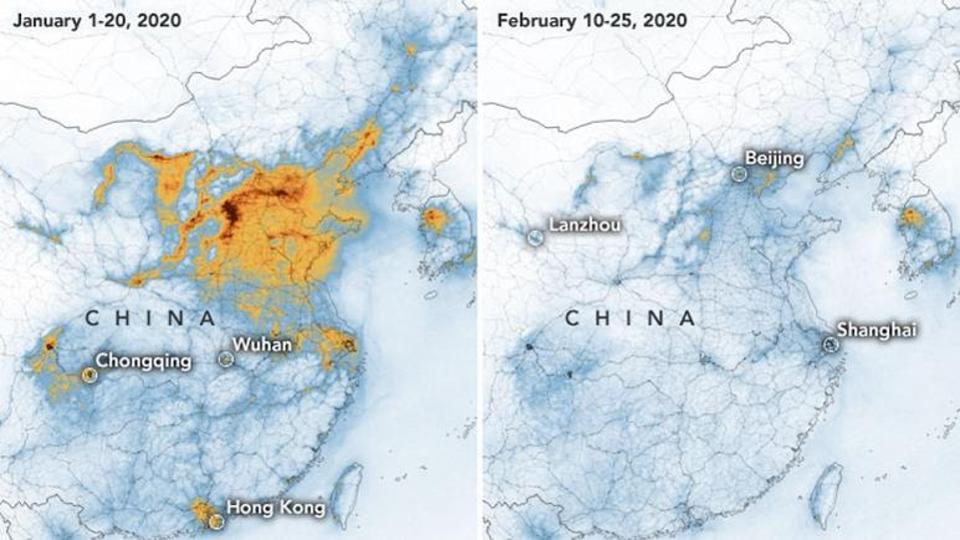 According to one analysis, the slowdown of economic activity in China led to an estimated 25 percent reduction in carbon emissions in just four weeks.
The restriction on air travel, or any travel at all, has also clearly played a role in reducing pollutants.
And whether you choose to believe the stories of wildlife returning to cities, like dolphins and swans returning to Venice canals, coronavirus has certainly given mother nature a well-deserved moment of respite.
However, this has been at the expense of economic development, of jobs and livelihoods – and it's certainly not going to be long-term.
Air pollutants will likely jump once day-to-day normalities resume.
However, if we're smart about it, we can use this period to re-evaluate our energy systems to help flatten the emissions curve and keep our air clean.
Energy systems under pressure
Aside from the closure of factories and reduction in fuel-consuming transport, we can't forget that data centers and server-farms are also huge energy-intensive industries.
Collectively, these spaces represent approximately two percent of the United State's total electricity use.
In the UK, there's been reports of home-working intensifying pressure on the electricity network, instead of being in the office where lighting, heating and cooling are shared.
Now everyone's either working from home, or just at home, internet use and streaming is peaking.
A study by SaveOnEnergy estimated energy generated from the 80 million views on Netflix's NFLX thriller Birdbox was equal to the equivalent of driving more than 146 million miles and emitting just over 66 million kilograms of CO2 – what it takes to drive from London to Istanbul and back 38,879 times.
Beyond the environmental impact, coronavirus has brought more attention to the question of whether our current energy systems and frameworks can actually keep up with increasing demand pressures.
Several country-appointed energy councils have met to discuss electricity demand pressures related to COVID-19, with renewable energy a popular topic.
In a meeting between Australia's federal, state and territory energy ministers, the transition towards a genuine two-sided market was emphasized – where consumers become prosumers by contributing excess rooftop solar and battery electricity to the grid.
This would play a large role in forming a 'day-ahead' market, to "address concerns that managing challenges like system strength is becoming increasingly difficult with only a real-time market".
On top of this, the Australian Government's Economic Response to the Coronavirus actually includes tax deduction incentives for commercial and industrial solar PV, in a bid to help alleviate financial pressure through reduced electricity bills.
Digital transformation is underway across the energy sector, with significant advancements in renewable energy technologies and the ways in which energy is distributed.
For any real change to occur, you need people to switch perspectives.
Powering new mindsets
Tough times spark innovation. Now is as good a time as any to test new energy systems and processes, and it starts with a shift in thinking.
Energy networks, retailers and operators have delivered services in much the same way for a century – driven by fossil-fuels.
New technology is making it easier, more effective and affordable to use renewable energy, and the costs associated with installing those technologies, such as solar and batteries are decreasing.
And most industry players recognise the need to change and evolve in order to remain relevant, or are at least are starting to, with a little nudge from COVID-19.
Self-generating renewable energy infrastructure gives people the power to become self-sufficient for their electricity needs, with some even going 'off-grid' altogether.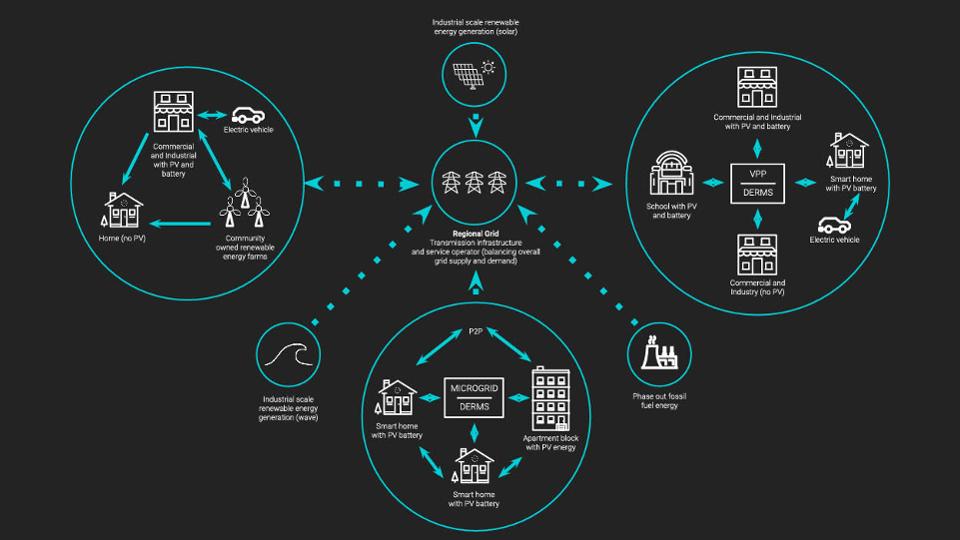 National Energy Market retailer Powerclub is one company already trialling new technology to help alleviate demand pressure on the grid via a Virtual Power Plant (VPP) in South Australia and is currently calling for more households to join.
The VPP enables Powerclub households with batteries to sell their stored, excess solar back to the grid during peak demand periods and price hikes, via peer-to-peer energy trading technology.
There is a huge benefit to the broader community in that the VPP gives those who may not be able to afford solar panels, or those who are renting, the opportunity to access clean energy.
As great as it is to think of only the environmental benefit that comes with using clean energy, a monetary incentive certainly makes the proposition more appealing.
Not only does a VPP provide renewable energy infrastructure owners with a passive income, it can also provide an incentive for others to install solar panels – knowing they'll be able to pay back their investment faster.
Pair a VPP with home grown vegetables and you're a little closer to achieving Thoreau's vision for self-sufficiency.
Where to from here?
At the end of the day, it shouldn't take a pandemic for people to reconsider their impact on the environment – but it has.
We're now being given a chance to press reset on many areas of our lives and reconsider what it takes and what choices to make in order to lead a more sustainable lifestyle.
Energy regulators are on the right track with numerous initiatives and policy changes currently underway.
But you could make a change right now – how we return to normal life post COVID-19 could lay the foundations for a cleaner and more resilient energy future.
Why does that matter? Well, as Thoreau said; "What is the use of a house if you don't have a decent planet to put it on?"