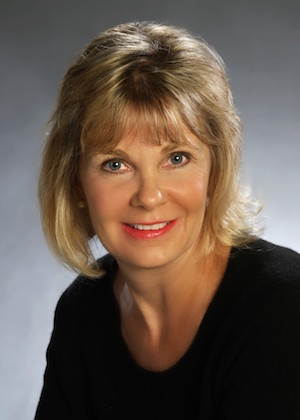 By Julie Lundin, Founder, LEED AP ID+C, NCIDQ, ASID
Director of Sustainable Interior Design for Emerald Skyline Corporation
Emerald Skyline Corporation in conjunction with Golden Spiral Design, is designing, renovating and repurposing an unoccupied industrial building located in Boca Raton, FL. This building was formerly an auto garage that stood vacant for several years and was environmentally contaminated. Our renovation includes many sustainable features with the intent to obtain LEED certification from the USGBC.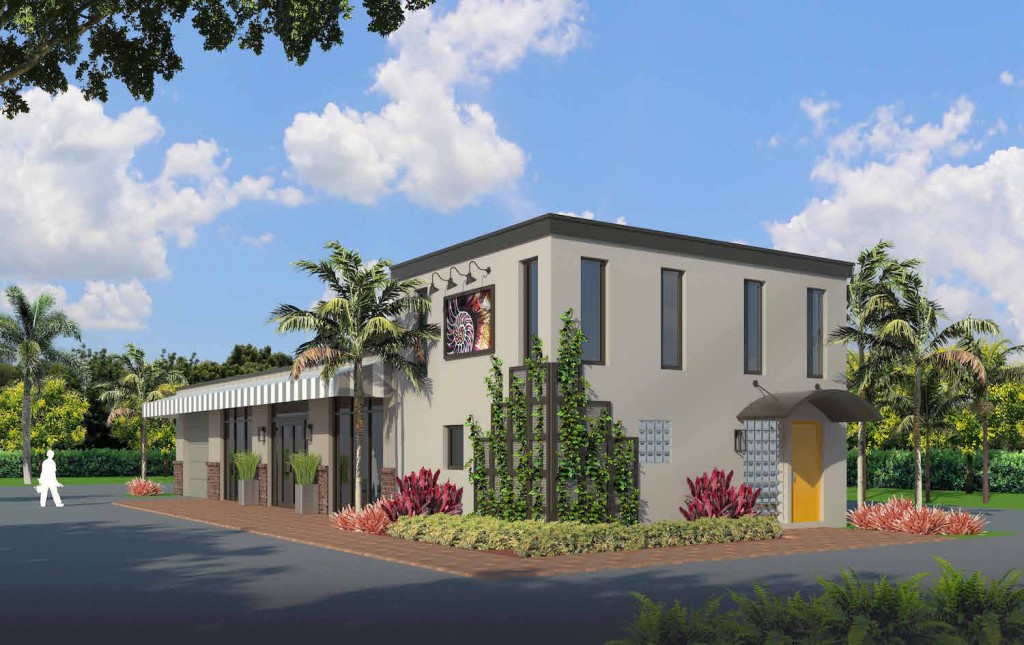 We are getting close… to completing the build out of the interior of our project. I would like to share some of the design details and finishes that we have chosen. This building is an old auto garage so we are keeping the existing open floor plan of the main garage space with minimum interior walls being constructed.   The perimeter concrete walls will remain intact without the addition of a drywall finish. The walls have so much character; the imperfections on the concrete block that have accumulated over the years are too interesting to cover up. The walls will be painted and some of the imperfections enhanced with paint layering. The 3 overhead garage door openings have been replaced with impact windows and doors with the center opening now serving as the main entrance.   Since it is important to our design concept to retain as many of the auto garage components as possible we designed this elevation to keep the overhead doors in place behind the new glazing. Manual lift mechanisms have been installed to enable us to raise and lower the garage doors. We are using the roll down doors as large metal shades for both privacy and sun control since the openings are located on the south façade. Broad horizontal stripes will be painted on the interior of the overhead doors to add a bold touch to the space when lowered.
Due to the absence of interior walls we will have an open workspace. Open work spaces can offer important benefits. Our windows and doors are south facing which will allow natural light to filter through the entire office and provide views of the outside. Studies have shown that natural light and views of the outdoors provide occupants attributes of increased patience, productivity and physical health. Open work spaces can be beautiful but do lend themselves to noise issues that need to be addressed in order to function well. Since we are not constructing interior walls, the spaces and their usage will be delineated by furniture and lighting placement. "Floating" furniture and fixtures will create visual separation as well as help control sound transference. The existing concrete floor will remain but be polished and stained. Hard surfaces do a poor job of absorbing sound, so we will be using large area rugs to help minimize noise. The ceiling height is 12 ft. in this portion of the building and is a great architectural element, yet can also contribute to unwanted noise. Once we are in the building and experience the day to day noise levels, additional soft acoustical materials may need to be added. In addition, plants provide sound absorbing capabilities that can work just as effectively in an indoor environment as an outdoor setting as well as provide health benefits, including improving oxygen levels. We may even include a living wall!
Since this is a LEED registered project the specifications for the interior build out as well as exterior choices will contribute to the certification of the building. There are many products available that are not only attractive but have the attributes needed to create a beautiful and sustainable space. Some of our selections include:
Low flow toilets and faucets
Energy Star Appliances
Low VOC paints and finishes
Bamboo wood flooring
LED Lighting
Reuse of demolition materials
ChargePoint Electric Vehicle Charging Station
Water Collection Cistern
HVAC Condensation Drip Lines for exterior vegetation
Two of my favorite sustainable design choices are on the exterior of the building. A recycled glass mosaic of an abstract nautilus shell was created to adorn the south elevation. Metal "green screens" will be attached to the front apex of the building to create a green wall that will add beauty and provide shading to the stucco exterior.
There is still much to be accomplished but we look forward to being in our new space and sharing the completed details and photos with you.