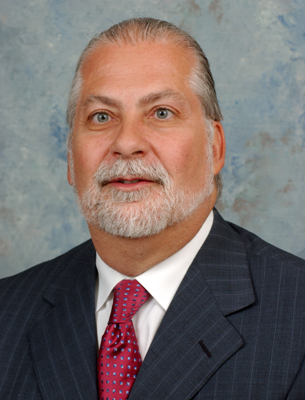 by Paul L. Jones, CPA, LEED Green Associate, Principal, Emerald Skyline Corporation
One key obstacle to overcome for commercial buildings is the incongruous lease structure. Under the most common commercial lease structures (Modified Gross and Net), the costs of a sustainable retrofit are borne by the owner while the cost savings from reduced utility bills and maintenance costs as well as the improved indoor environment inure to the benefit of the tenant.
The solution is to create a lease structure that equitably aligns the costs and benefits of efficiency, sustainability and/or resiliency between building owners and tenants, known as a Green Lease (also known as an aligned lease, a high performance lease or an energy efficient lease). In short, a green lease facilitates cooperation between landlords and tenants to make their buildings and individual spaces energy and water efficient.
Last month, the US Department of Energy acknowledged property owners, tenants and brokers who are leaders in using green leases to save energy and water in commercial buildings. In a July 2nd National Real Estate Investor article entitled "The Greening of Leasing," Susan Piperato interviewed Jonathan Saltberg and Jaxon Love of Shorenstein Properties which was one of the "Green Lease Leader" honorees.
According to Jaxon Love: "We survey our tenants annually on sustainability and track interest and satisfaction with our program. In 2014, 66 percent of our tenants indicated that green building operation is important or very important to their company; 68 percent of tenants indicated that our green building operation is good or excellent."
Further Ms. Piperato reports that Shorenstein Properties has cut energy use by 16.2% and cut carbon emissions by almost 15% which is in-line with industry expectations of a 10% to 20% savings in energy and water monthly.
According to Meaghan Farrell, energy and sustainability service, Jones Lang LaSalle (JLL), "Green leases combine the productivity, comfort and sustainability features that tenants are looking for in office space while supporting landlord priorities of improving the triple bottom line and occupancy rates. In addition to achieving both tenant and landlord objectives, green leases have social, economic and environmental implications for companies operating in today's global economy. Green leases truly are the future of commercial real estate." (10 Reasons to Sign a Green Office Lease, Meaghan Farrell, Environmental Leader, 10/22/2014. http://www.environmentalleader.com/2014/10/22/10-reasons-to-sign-a-green-office-lease/#ixzz3GtXfESRz)
Green leases not only bring congruity to the financial requirements necessary to do a sustainable retrofit of a building but also to encourage owners, tenants and their employees who occupy the building to employ sustainable building operations.
The JLL Energy and Sustainability Services team has identified that collaboration by tenants and landlords in negotiating and executing a Green Lease results in the following ten benefits (Shorenstein Properties notes that the collaboration required to create a green lease is the first benefit of the program):
Reduce the utility (power and water) consumption, reduce maintenance costs and save money
Improve working relationships between landlord and tenant
Support tenant and landlord corporate sustainability initiatives
Enhance corporate image/brand (especially important for retailers, manufacturers and large public companies and financial institutions)
Demonstrate vision and thought-leadership
Improve civic relations – with climate change, municipalities appreciate buildings and companies that help the community become sustainable and resilient
Contribute to LEED and other green certifications which is increasingly important for buildings to maintain and improve their competitive position
Improve employee productivity, recruitment and retention through proven that daylighting and other sustainable strategies
Generate additional savings and benefits through waste stream diversions
Do the right thing for the earth and humanity in order by reducing the building's carbon footprint
As stated by Adam Siegel, VP – Retail Industry Leaders Association (RILA), "Green leasing is a process to identify lease provisions that can potentially be modified to address both landlords' and tenants' sustainability goals. These provisions tend to foster efficiency improvements that can save both parties money."
As reported by the RILA Retail Green Lease Primer, lease provisions that modify a standard lease agreement to a green lease fall into five primary areas:
Provide for improvements to the base building shell and common areas;
Provide for improvements to the tenants' interior spaces consistent with the building's permitted uses;
Encourage efficiency investments by allocating the benefits derived to the party that is making the investment;
Facilitate the sharing of energy and water usage and waste generation data increasing required for compliance with municipal benchmarking regulations or LEED/Energy Star certification guidelines; and
Clarify who has the rights and responsibilities to make sustainable improvements in spaces like the rooftop.
According to the Shorenstein Properties team, the Green Lease provisions that they are working to incorporate into all of their leases include: Energy alignment; tenant sub-metering, energy information sharing, building performance certifications and green building standards.
The aforementioned RILA Retail Green Lease Primer (available here: http://www.rila.org/sustainability/issues/Pages/RetailGreenLeasePrimer.aspx) lists 13 specific areas of focus which are provided with the caveat that "Each company should assess the costs and benefits of each term before including in their contracts:"
Extend/lengthen the lease term which reduces waste associated with tenant replacement and improvements;
Expense reimbursement methodology (.In an article published in the September/October 2010 issue of The Leader, Elizabeth King Fortsneger, a CPA and LEED AP, states: "If the goal is to keep both owners and tenants motivated to support the building's green initiatives, the modified gross lease, net utilities with sub-metering and possibly an expense stop (full service except the tenant pays utilities) may be a viable alternative.");
Permitted use that define allowable/restricted uses for the leased premises;
Leased premises tenant build-out specifications;
Capital improvement provisions that allow the landlord to amortize and recover capital costs associated with qualifying sustainable improvements to building and common areas;
Include low-cost efficiency project expenditures in the definition of operating expenses for tenant reimbursement;
Align tax benefits and other monetary incentives for building improvements with the investing party (landlord or tenant);
Submeter each tenant space for electricity, natural gas and water with billing of tenants based on the submeter readings where state codes and utility tariffs allow it (According to Mr. Love, "…submetering…gives the tenant direct responsibility for and control over their energy (and water) cost. The economic incentive to save energy is a powerful motivator.");
Utility data sharing whereby the tenant provides energy and water consumption data to the landlord monthly while the landlord provides the tenant with periodic reports on the performance of the whole building.   As more cities require benchmarking information from landlords, the ability to gather the necessary information from tenants is a necessary condition for regulatory compliance;
Specify sustainable maintenance policies, procedures and materials for use in tenant spaces;
Specify sustainable maintenance policies, procedures and materials for use in common areas;
Define tenant obligations to participate in recycling programs which facilitates the sustainability objective of reducing waste that goes into a landfill; and
Allow rooftop or general access and control to install energy generation systems (solar power) and/or other sustainable improvements.
NOTE: For existing tenants, green lease provisions can be added to the existing lease through a "green lease addendum" that replaces or supplements portions of the lease by adding terms and incentives.
As with every lease, both landlords and tenants need to work together to develop the green provisions appropriate to the property, its use and the tenant space. Quantifying the costs and benefits may require a green diagnostic review/assessment which provides a baseline understanding of the current property operations for inclusion as benchmarked sustainability criteria in green leases, or current lease addenda.
Working with an advisor like Emerald Skyline Corporation whose principals understand both commercial leasing and sustainability can help facilitate the negotiations and the accomplishment of both your investment objectives and your sustainability goals.