10/22/14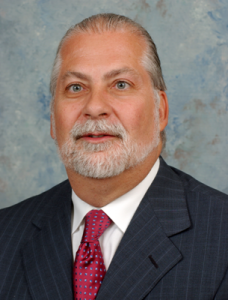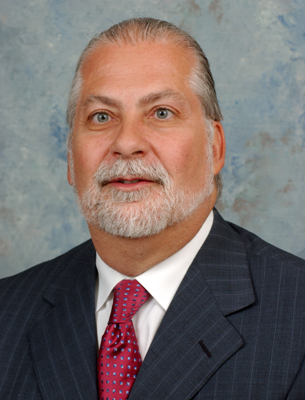 By Paul L. Jones, Founder,
Director, Financial Advisory Services for Emerald Skyline Corporation
I freeze…become paralyzed in the face of danger or uncertainty. It is something that I am getting better at as I age but I still tend to become a deer in the headlights from time to time. In heated discussions, I never come up with the one line "Buzzinga" response until later – sometimes days later – when it is too late to be effective.
Does this happen to you?   Or, are you one of the blessed people who know just the right response to any situation without giving it a second thought? Do you see a situation and instantly know and take the correct action to save the person from going into the undertow or stop the bleeding from a kitchen knife cut or have just the right response to win the debate?
We all respond to new circumstances differently. Some freeze, some panic and run, others deny what is happening like a child who pretends people cannot see him when he pulls his "magical" covers over his head. And, then, there are some charge forward full speed ahead.
Again, if you are like me, once you get over the shock of "is this really happening?" you assess the situation, spring into action and work feverishly to correct, or save, the situation….
Based on the muted reaction, or the "I am not a scientist so it does not exist" position of a significant number of our civic, community and business leaders, either they are in shock that the world's climate can change so rapidly or they are in complete denial which is worse. The fact that many large American cities ranging from Galveston and New Orleans to Tampa, Miami and even as far north as New York City will be faced with significant issues from the rising sea level is still being debated among politicians reflects a similar approach to reality as the child with the magic blanket.
The news of global warming, now more appropriately referred to as Climate Change, is not new. Scientists have been ringing the warning bell for at least two decades. And yet we still do not want to believe.
Well, we are now starting to see the effects. Storms like Hurricanes Katrina and Sandy, increased flooding in cities like Miami Beach, increased tornado activity, the hottest year on record, and shrinking shorelines caused by sea level rise are now featured in the news on a regular basis.
Many government officials responsible for protecting the public from such events are joining in the chorus to raise awareness in order to make their job of obtaining public approval for a budget to install and maintain systems and equipment to reduce the damage from the effects of climate change feasible.
Yet, it is the real estate community that seems to most want to stick their head in the sand….For instance, last July, the Miami-Dade Sea Level Rise Task Force issued its report and recommendations. Shortly afterwards, the Miami Chapter of the American Institute of Architects held a meeting with Harvey Ruvin, Miami-Dade Clerk of Courts and Chairman of the Task Force, presenting the report. The meeting, which was broadly announced, had fewer than 100 attendees and almost no one from the real estate community was in attendance.
As reported in the June 2014 report "Risky Business: A Climate Risk Assessment for the United States", it is apparent that climate change and sea level rise are going to have significant effects on the American global business community – and real estate, which has a particular distinction of being immovable, is going to be more impacted than most industries.
And yet. And yet the real estate community is acting as if it is business as usual. The level of interest in doing a sustainable retrofit has yet to make a significant impact on the market – especially for properties that are not seeking credit-quality tenants whose corporate sustainability policies encourage occupancy in LEED-certified buildings. (According to an article entitled "What's Sustainability Wroth to Tenants?" by Paul Bubny of Cushman & Wakefield in the 10/28/2014 GlobeSt.com national eMagazine, " Among the 37 real estate and sustainability directors at 23 US-based corporations surveyed by C&W, 74% see value in going to a sustainable building compared to a non-sustainable one."1
With the obvious costs to upgrade and improve the infrastructure – especially electrical and water and sewer utilities, as well as expected increase in insurance costs, a prudent reaction to the reality of climate change and sea level rise would be to put improvements in place now that reduce the consumption of water and power as well as to make a building less susceptible to damage from major hurricanes, storms and other weather events (like flooding).
We can only hope that real estate owners, investors, managers and tenants will soon realize that the future is now, overcome their "shock" of the impending calamity and start to take action. It is time to take action. The economic, environmental and operational benefits will be immediate and, if done right, sustainable.
And, as in any crisis situation, if you wait too long to take action, the results can be devastating. Let me know if I can be of service.
1 See (http://www.globest.com/news/12_975/national/office/Whats-Sustainability-Worth-to-Tenants-351877.html?ET=globest:e44644:11970a:&st=email&s=&cmp=gst:National_AM_20141027:editorial).