8/13/14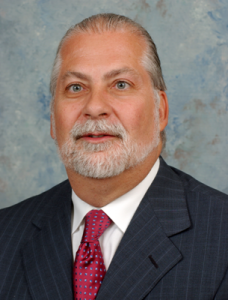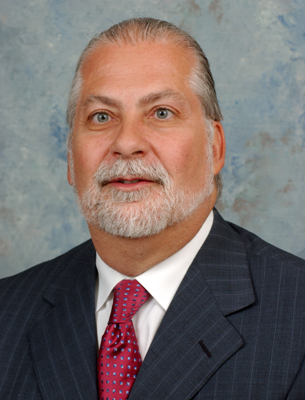 By Paul L. Jones, Founder,
Director, Financial Advisory Services for Emerald Skyline Corporation

I live in Miami – it is my home. The other night I was watching the weather forecast. The August full moon, a "super" moon, was on Sunday. The forecaster gave us the news that the weather was going to continue to being in the mid-90s with afternoon thunder storms – summer in Miami, no news there (NOTE: All of the record high monthly record temperatures in Miami have been recorded since 1971). However, the forecaster continued to advise viewers who live on Miami Beach and other low-level areas that they may need their rubber boots in order to get to their cars in parking lots and to watch for flooding along the roadways….This is a fairly recent phenomenon – but one that is going to be a part of the forecast for years to come.
It has been a year since Rolling Stone published its article entitled "Goodbye, Miami" written by James Goodell (7/4/2013 Read more:  http://www.rollingstone.com/politics/news/why-the-city-of-miami-is-doomed-to-drown-20130620?page=3#ixzz3A6oXVFId).
When the article was first published, most of Miami's leaders scoffed at the article and the idea that Miami may not exist in 100 years. Perhaps it was the publication in which it was published or wishful thinking, but most of Miami's (and Florida's) business and political leaders decided to stick their head in the sand and ignore the increasing number of days in which our streets are flooded.
As reflected in numerous studies and many reports and articles, the world is warming. It does not really matter if it is natural or man-made – the facts are the facts – and this one will not be ignored for long. Along with the warming of the earth's surface is a rising of the sea level resulting from both the melting of the ice caps and the expansion of the water as it warms….It has already risen almost one foot in the past century – and the pace at which it is rising is hastening.
Predictions are that the sea level will rise by two feet within 35 years and by up to one foot per decade thereafter – until the earth's temperature stabilizes. At these levels – and with no actions put into place – Mr. Goodell's prediction will surely come true.
The implications are immense: According to the report, Risky Business: The Economic Risks of Climate change in the United States, produced by the Risky Business Project led by former New York Mayor Michael Bloomberg and published in June:
"In Florida, because of porous limestone on which the major southern cities were build, even modest sea level rise comes at significant economic cost. Under current projections, between $15 billion and $23 billion (in today's dollars) of existing property will likely be underwater by 2050, a number that grows to between $53 billion and $208 billion by the end of the century…An additional $240 billion in property will likely be at risk during high tide that is not at risk today."
The impact of rising sea levels goes beyond flooded streets and imminent threat to property – and the impacts will grow exponentially as the sea rises and our leaders and citizenry remain immobilized – whether out of denial, ignorance or apathy.
Miami especially is vulnerable because of our low ground level (one quarter of Miami-Dade County is at less than 3′ above sea level) and our porous limestone plateau which Glenn Landers, senior engineer at the US Army Corps of Engineers likens to a block of Swiss cheese in Mr. Goodels' article. A good analogy for the ground on which Miami (and all of South Florida) is built; but troublesome in the development of global solutions.
To its credit, Miami Beach has started to build pumping stations to reduce flooding – but this is only a stop-gap measure AND is being contested by home owners who feel it reduces the value of their property. This Stormwater Master Plan began with $206 million budget which is estimated to be half of the actual monies needed. The City is starting to raise fees and rates in order to pay for this program.
According to information in the website Sea Level Rise America, (www.slramerica.org), "Property owners of all types including developers, need to understand sea level rise issues and adaptation strategies. Those seeking to sell their properties will have to disclose to potential purchasers that their real property will be impacted by sea level rise and possibly higher taxes imposed by governments seeking to update public infrastructure projects such as storm sewers. Such adaptation projects will be necessary, but some will be controversial."
SLR America identifies 26 legal and financial implications of rising sea levels on coastal communities – and many of these implications need to be addressed NOW: For instance, let's take the disclosures in real property sales. "Simply stated, residential (and commercial) property purchasers in sea level rise threatened zones need informed notice and protection." Just like sellers and real estate agents must disclose hazards due to asbestos and radon and lead-based paint, in order for sellers to be protected from future claims, property sales in 2013, when sea level rise is a known scientific fact, need to be accompanied by the disclosure of the potential impacts of sea level rise on the property.
We are not under water – yet! Last year, the Miami-Dade County Commissioners created a Sea Level Rise Task Force which issued its report on July 1st (Available here: http://www.miamidade.gov/planning/boards-sea-level-rise.asp) and provided six recommendations to the Commissioners. It is important that the real estate and business leaders support these recommendations and encourage the County government to dedicate the resources necessary to create and implement a plan that results in the survival of our fair City.
Meanwhile, building owners and managers can start now to make their properties more sustainable – which includes the ability to withstand increasingly harsh and violent storms with greater flooding from storm surge.
I have lived in tornado zones and earthquake zones and hurricane zones. The true benefit of living in a hurricane zone is that you have 3 – 7 days of advance notice. In those days, we prepare – we buy supplies and protect our properties against the coming storm.   With climate change and the sea level rise, we are given just 40 years to prepare – it is time to start make our preparations – the weather forecast is not changing any time soon.