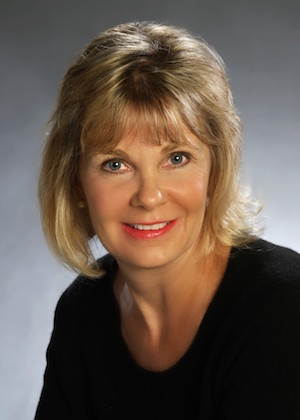 By Julie Lundin, LEED AP ID+C,
Principal, Emerald Skyline Corporation
Our project in Boca Raton is being designed to become a LEED certified building. The U.S. Green Building Council's (USGBC) Leadership in Energy and Environmental Design (LEED) green certification system is a tool for evaluating and measuring achievements in sustainable design. LEED consists of a set of perquisites and credits with specific requirements for obtaining points in order for a building to become LEED certified.
Many people are not familiar with the concept of sustainable design and how it relates to building construction and ongoing building operations. The built environment impacts our natural environment, our society and our economy. This concept is often referred to as the 3 P's, people, planet and pocketbook. Sustainable design attempts to balance the needs of these areas by integrating design solutions.
The main objectives of sustainable design are to reduce or avoid depletion of natural resources such as energy, water, and raw materials; prevent environmental damage caused by buildings and their infrastructure; and create livable, comfortable and healthy interior environments.
Sustainable design does not just apply to new construction; retrofitting of existing buildings should be an option and can be more cost-effective than building a new facility. With our project, we opted to retrofit as well as reposition an existing building rather than allowing further decay of the property or demolishing it and building new. My future posts will focus on specific details and products that we will utilize in our sustainable design process.
While the definition of sustainable building design continues to evolve, according to the Whole Building Design Group (WBDG) Sustainable Committee there are six fundamental principles that persist. References to some of our sustainable design solutions that will be written in upcoming posts are included below in the fundamental principles.
Optimize Site Potential
Creating sustainable buildings starts with proper site selection, including the reuse or rehabilitation of existing buildings.
We chose a contaminated site and remediated the property.
The project is an abandoned auto body garage that will be repurposed rather than demolished.
Location, orientation, and landscaping of a building affect ecosystems, transportation methods, and energy use.
A south facing orientation will enable us to harness solar energy and utilize the sun for daylighting within the structure.
Proximity to major bus and train lines provides alternative transportation.
The use of native plants and rainwater collection
Optimize Energy Use
It is essential to find ways to reduce energy load, increase efficiency, and maximize the use of renewable energy resources.
Solar energy via solar panels
LED lighting
Daylight Harvesting
Energy efficient windows, appliances, and HVAC
Protect and Conserve Water
Fresh water is an increasingly scarce resource; a sustainable building should use water efficiently, and reuse or recycle water for on-site use.
Cistern and water collection
Low flow toilets, sinks, and appliances
Grey water use where allowed
Optimize Building Space and Material Use
Available resources are stressed to due demands for additional goods and services. A sustainable building is designed and operated to use and reuse materials, environmentally preferable materials have a reduced effect on human health and the environment.
Shared uses for small building space
Low VOC paints, sealants and adhesives
Use of reclaimed wood
Enhance Indoor Environmental Quality (IEQ)
The IEQ of a building has a significant impact on occupant health, comfort, and productivity. A sustainable building maximizes daylighting, has appropriate ventilation, moisture control, optimizes acoustic performance, and avoids the use of materials with high-VOC emissions.
Low VOC paints, sealants and adhesives
Flush out building before occupancy
Thermal Comfort Control
Provide quality views
Optimize Operational and Maintenance Practices
Encourage optimal operations and maintenance systems during the design and development phases, specify materials and systems that simplify and reduce maintenance requirements; require less water, energy and toxic chemicals. Include meters to track sustainability initiatives, reductions in energy and water use and waste generation.
Energy and water metering
Recycling Waste Plan
Building Envelope Commissioning
Utilizing a sustainable design philosophy encourages decisions at each phase of the design process that will reduce negative impacts on the environment and the health of the occupants, without compromising the bottom line. It is an integrated, holistic approach that encourages the balance of people, planet and pocketbook. An integrated approach of sustainable design should positively impact all phases of a building, including design, construction and operation.
Sources:
http://www.wbdg.org/design/sustainable.php