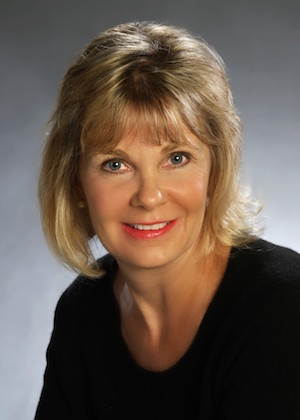 By Julie Lundin, Founder,
Director of LEED Process Management for Emerald Skyline Corporation
As a registered commercial interior designer and as a LEED AP (Leadership in Energy and Environmental Design Accredited Professional), I balance the aesthetics of lighting, the "art" and the technical knowledge the "science" when finding solutions for our clients project needs. Lighting is for people, so there must be an understanding of the visual quality users need for health, safety, productivity and enjoyment. Combining the needs of people, with the aesthetics desired and the rapidly changing technical knowledge are key when specifying lighting for any project. In addition, today's buildings also require the need to consider the economics, sustainability and impact on the environment when making our decisions.
"More and more, so it seems to me, light is the beautifier of the building."
Frank Lloyd Wright – Architect
Whether you are an individual homeowner or a business involved in commercial spaces you have probably noticed the rapidly evolving lighting product market. The standard incandescent bulbs that Edison invented and we all used for years are no longer available. They are being phased out by the federal government. Next, CFL's (compact fluorescent lights) became the go to option for customers seeking an inexpensive, energy efficient replacement for the standard incandescent bulb. However, CFL's have had issues with the quality of light which was perceived as harsh by users, they were slow to warm up and difficult to dim, and contain mercury. CFL's are now also being phased out. General Electric announced earlier this year that they will stop making and selling these bulbs in the U.S. by the end of 2016. "Now is the right time to transition from CFL to LED," said John Strainic, chief operating officer of consumer and conventional lighting at GE Lighting. Per Mr. Stranic, retailers are also moving away from CFL's which will have a harder time qualifying for the Energy Star rating under regulations proposed for next year.
Initially LED's were expensive but gained customer support because they offer better light quality. As with many emerging technical and consumer products, prices for LED bulbs have dropped steadily as manufacturing has increased and the products have been embraced in the mainstream. Manufacturers and retailers have also used coupons and rebates to further bring down the cost. Even as the prices are dropping the technology of LED's has improved over the years.
There is no denying the energy efficiency of LED's but other performance factors should be taken into consideration when deciding which product will work best for the intended use.
LED Glossary and Performance Factors
Efficacy – the rating for lumen output per watt, an easy measurable metric that compares the energy consumption and output of different light sources. Per Eric Lind of Lutron Electronics, the efficacy rating is starting to lose its relevance in favor of overall performance measurements. "If I'm trying to evaluate how much it costs to operate a building, lumens per watt is a good measurement," says Lind. "The challenge is that buildings are there for a purpose and the color and quality of light have an impact on the people inside".
Color Rendering Index – CRI is a measurement of a light sources accuracy in rendering different colors when compared to a reference light source with the same correlated color temperature. The closer a light source is to a score of 100, the better its color rendering. The higher the CRI, the better the visual perception of colors. Energy Star requires eligible fixtures to use lamps with a CRI above 80.
Lumens – Lumens are the perceived brightness of a lamp (bulb) and one part of a light sources distinct character.
Color Temperature – The other part of a light sources character, color temperature is a description of the warmth or coolness of a light source. Color temperature is measured on the Kelvin scale and is not the ambient hot/cold temperature of our surroundings. Confusingly the Kelvin scale goes backwards, the higher the color temperature, the cooler the light gets and the lower the color temperature, the warmer the light gets.
An example of color temperature application in a commercial building interior, a warmer (i.e. lower color temperature) light is often used in public areas to promote relaxation, while a cooler (higher color temperature) light is used to enhance concentration in offices. Lighting is one of the most important items that should be addressed in every space. An improperly lighted space can cause accidents, eyestrain, impact the occupant mood, and even how people look.
Color temperature and lumens are the new specifications that people need to know when choosing LED lamps.
Watts – Watts are what we used to measure brightness in the use of incandescent and CFL's. With LED's, lumens are the indicator of indicator of brightness.
Controllability – the option of changing light levels and color temperature to suit individual needs and important to user satisfaction.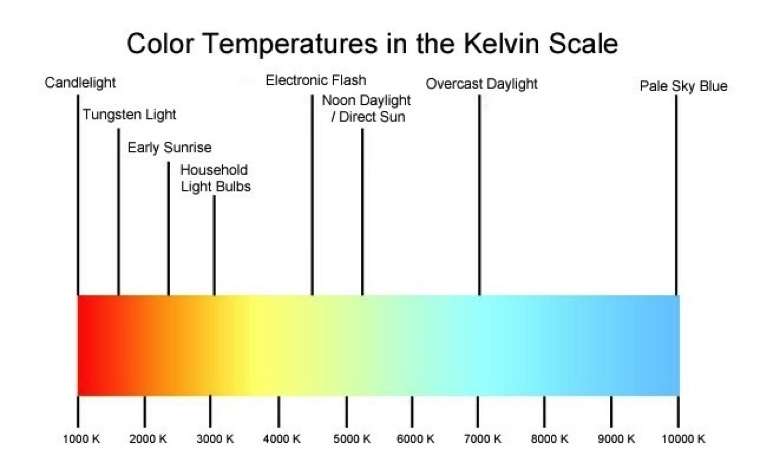 LED Lighting Retrofits – The Low Hanging Fruit
In commercial facilities, lighting efficiency improvement is the simplest energy saving strategy, "the low hanging fruit". Lights consume from 15 to 40 percent of the annual energy use for most buildings and are usually less expensive to change than other systems. Often there is more than energy savings in most lighting improvement projects:
Lower Cooling Costs – Lights generate waste heat, improved lighting efficiency can lower your air conditioning costs.
Demand Savings – Reducing the amount of electricity used for lighting may reduce peak demand billing costs.
Increased Occupant Productivity – Better lighting may permit faster work patterns with fewer errors and increased productivity.
Reduced Absenteeism – Improper lighting can cause glare which results in fatigue, headaches and absenteeism.
Increase Safety and Security – Proper light levels reduce the possibility of as well as improve the safety of the employees and vehicle traffic. LED retrofits of parking garages and parking lots are important for employee safety and security.
Lower Maintenance Costs – LED light sources have a longer lamp life than incandescent and CFL's resulting in lower lamp replacements and labor costs.
Lighting is one of the most important items that should be addressed in any building. It has the capability to impact the occupants, the cost of operations and the environment. The Emerald Skyline team can assist you with your LED lighting retrofit project resulting in energy savings, lower cooling costs and most importantly occupant health, safety and productivity. Lighting has the ability to positively transform any space, a true blend of art and science.
G.E. to Phase out CFL Bulbs
http://www.nytimes.com/2016/02/02/business/energy-environment/ge-to-phase-out-cfl-light-bulbs.html?_r=0
Long Lasting LED Bulbs Now 90% Cheaper
http://time.com/money/3831356/cheap-led-lightbulb-philips/
Industrial Assessment Center – Energy Web Tool
http://iac.missouri.edu/webtool/TaskDocuments/lighting/lighting.html